ACTIV by Realonda is the new antibacterial technology for ceramic surfaces, a true silver ion shield incorporated into the tiles, which eliminates up to 99.9% of bacteria and other harmful microorganisms from the surface. The result is floor and wall tiles always protected, 24 hours a day, easier hygiene and cleaning, safety throughout the home.
By incorporating these additives which inhibit microbial growth during the initial production stage, ACTIV guarantees constant antimicrobial and antibacterial action (under any light conditions) and exceptional durability of the surface, as it is able to prevent and inhibit the growth of pathogenic microorganisms forever, reducing the possibility of contagion and contributing to create a healthier environment.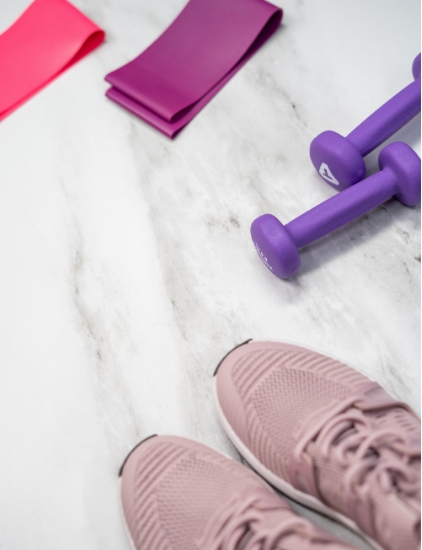 Realonda ACTIV porcelain stoneware surfaces are ideal for all areas, residential, comercial and public, both wall and floor tiles, and in particular for those where the maximum hygiene, cleanliness and safety must be guaranteed while maintaining the excellent aesthetic and technical characteristics of Realonda's ceramic surfaces: kitchens, bars, restaurants, catering establishments, canteens, medical surgeries, schools, offices, bathrooms, spas, swimming pools and gyms.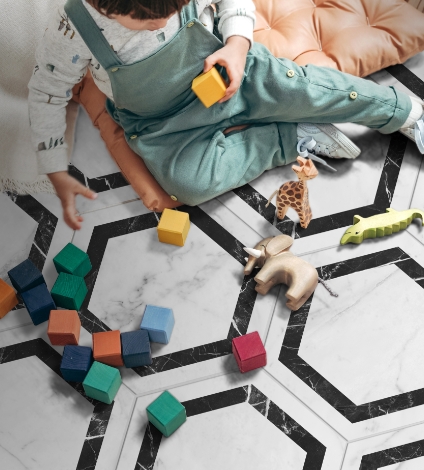 The silver ion additive is incorporated into the production process of the ceramics prior to firing at 1200 °C, so that it becomes an integral part of the product. It is not, therefore, a layer applied to the ceramic surface, which could be damaged or deteriorated, but an irreversible treatment that guarantees constant antibacterial protection over time and is totally safe, acting only against bacteria and other micro-organisms. Eliminating odours and reducing stains, providing greater ease of cleaning and maintenance of surfaces.
The bactericidal action, tested in accordance with the most rigorous international standards, remains active throughout the life cycle of the surfaces and does not require any activation by external agents such as ultraviolet radiation. In many places, especially if interiors, the ultraviolet light may be insufficient, not uniform or even absent altogether.
Realonda ACTIV ceramic surfaces incorporate a technology that uses silver compounds to ensure protection against bacteria and other harmful micro-organisms 24 hours a day, in any light condition. The effect is always active.
We recommend the use of commercially available anti-bacterial grouts for laying, to ensure safe protection across the entire surface. For installation, cleaning and maintenance, we recommend following the usual procedures and instructions found in the catalogues and technical manuals for porcelain stoneware.